Training horses is our great passion and core competence at the Brainpoldhof. Today's success in the industry is the result of Georg and Kathrin Karosser's many years of experience, who have dedicated themselves to the science of sustainable and horse-appropriate training with an insatiable passion.
A holistic approach to training is the key to sustainable results. That means that we don't just "train" horses. Rather, our work also includes the inclusion of correctly adapted working materials such as saddle, harness and bridle, initial and follow-up checks of hoof balance, teeth and the entire musculoskeletal system, the fine-tuned feeding, and taking into account the individual nature and character of each horse.
We treat the horses entrusted to us with love and respect, consistently and caringly. As if they were our own. Depending on your wishes and availability, you will be accommodated either in a stable in the main building or in one of our holiday stables. During their stay with us, the horses enjoy an all-round carefree treatment that corresponds to the basic package + horse training package + special feed package (see here).
Riding Preparation
Riding Preparation is a very important stage in the life of a horse. We make this new experience as comfortable as possible for your horse. Every horse that starts an apprenticeship with us enjoys individual support tailored to its character. We proceed in logical steps that build on each other so that the horse in question always has the chance to internalize what has been learned and, as a matter of course, to call it up again and again. It is very important for us not to hustle the horse. The horse itself specifies the time it takes for the training.
Driving Preparation
We have been dedicated to horse driving for many years and have a tried and tested method for gently introducing horses to the subject of "carriage driving". It is essential for a horse-friendly training to give the horse enough time and not to spoil it. That is why our horse driving training includes a lot of preparatory and confidence-building work from the ground up. If this is done conscientiously, the step in front of the carriage is often only marginal.
Basically, horse driving is not only important for owners who are passionate about sports. Rather, horse driving is a useful addition for horses of all breeds and uses . Especially when driving young horses, it is possible to train the back muscles without having the heavy load of the rider.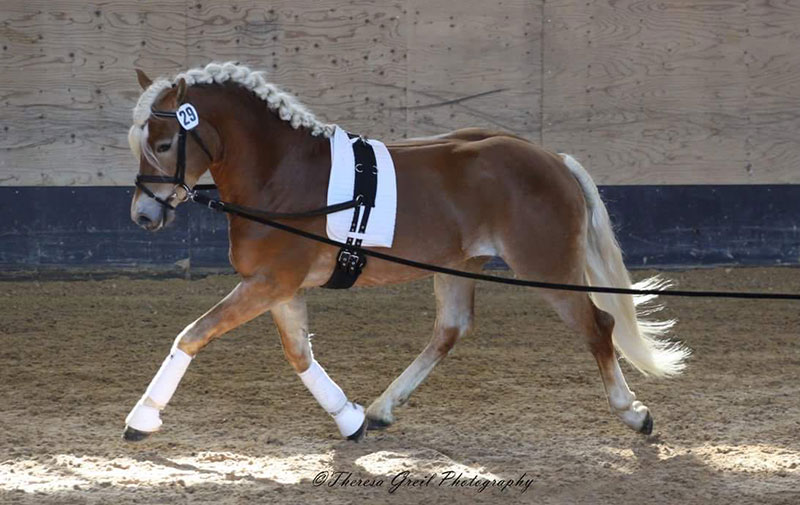 Correction
Every now and then it can happen that you come to a dead end on the way together with your horse and have the feeling that nothing works at all. This is where we come in. We look closely to the problem, analyze the current situation and get to the bottom of the origin of the difficulties. Based on this, we design a tailor-made concept so that people and horses can harmonize again.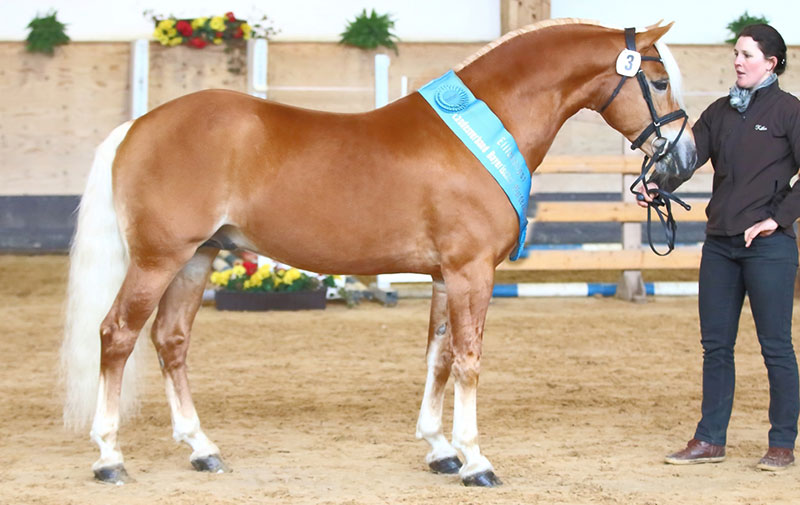 Preparation for breeding events
Regardless of whether you want a "Stutbucheintragung" or a "Körung", a foal championship or a participant for a world exhibition – your horse is in the right hands with us for preparation for all breeding events. In addition to our training know-how, we as breeding judges also have an eye for the strengths and weaknesses of each horse. So we know exactly where to work to achieve a perfect result. Because only if the daily work and care, the optimal feeding, the hairdressing and the presentation on day X result in a holistic package, it is possible to let your horse shine in full glory. And it deserves no less.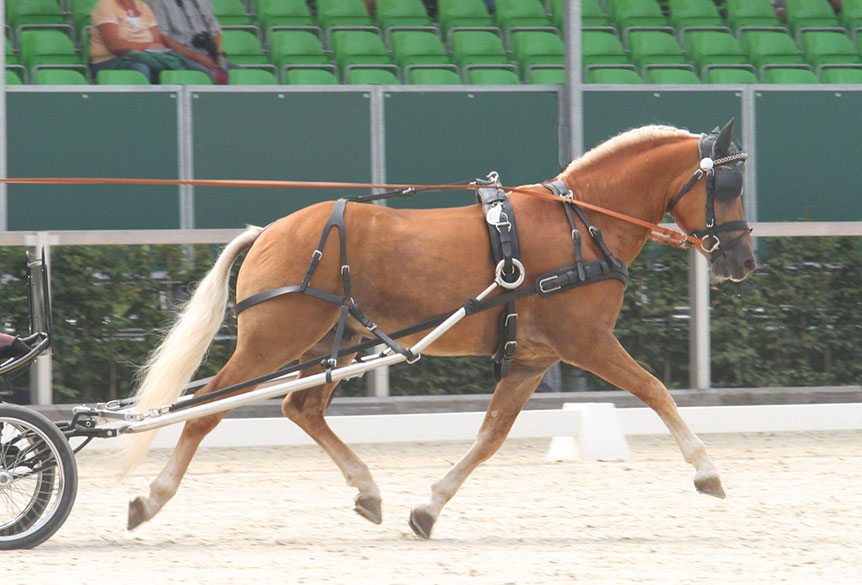 Promotion and tournament presentation
Your horse has a lot of potential and you want it to be promoted further? Or do you have the dream that your horse shows his skills at a tournament? No problem, just contact us with confidence. In both riding and driving, we are happy to take your horse forward in training and, if desired, present it at suitable tournaments. From the first riding horse test to the Bundeschampionat, from the regional tournament to the European Championships, everything is possible.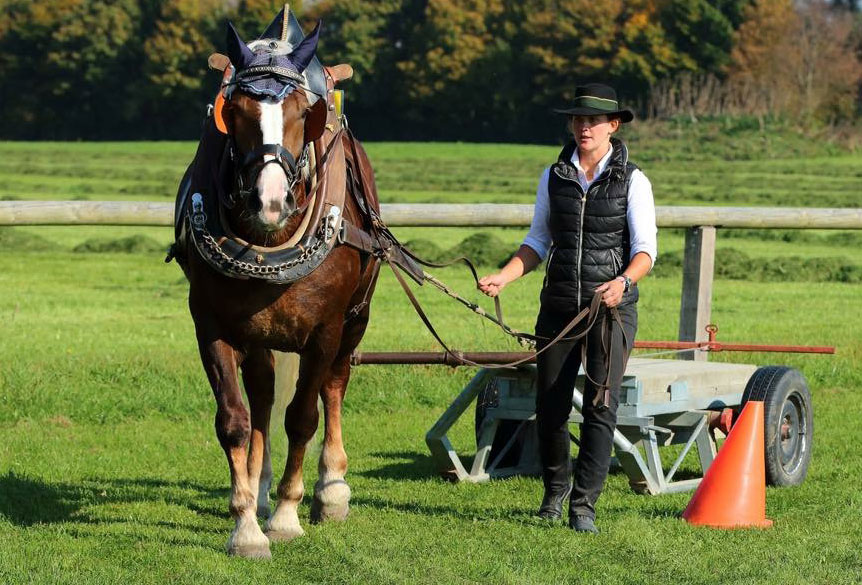 Performance tests
One of our absolute special areas is the preparation for all types of performance tests. We look after all breeds, whether mares or stallions. Thanks to our many years of experience in preparing for performance tests in both riding and driving, we can work out perfectly tailored training plans for the respective requirements and thus optimally prepare your horse for the important competition day.
Below you will find a list of the costs for training horses at the Brainpoldhof. Please note that the prices here are Initial estimates. This means that the prices can change depending on the situation of your horse. In such a case you will always be informed by us in good time. At the bottom of the page you will find a collection of common questions and their answers. If you have any further questions for us, do not hesitate to contact us at any time!
Riding Preparation
Riding preparation takes place in many small, logically sequential steps. After getting used to the equipment, the familiar familiarization with the rider weight takes place. The horse gradually learns the necessary aids and soon takes the first steps into the terrain.
Accommodation with full care
Acclimatization to the right equipment
Learning the acceptance of a fine aid
Riding off-road
Initial estimate: 750 €
for 4 weeks (incl.VAT)
Driving Preparation
The driving preparation takes place according to a carefully worked out and well-tried procedure. With help of the double lunge the horse first learns to follow and trust the aids needed. Usually horses learn to walk in front of a coach one-horsed and outdoors.
Accommodation with full care
Acclimatization to the right equipment
Learning the acceptance of a fine aid
Driving with two- and four-wheel carriages
Initial estimate: 850 €
for 4 weeks (incl.VAT)
Correction
We take the time to listen to the horse in peace and to get to the bottom of the current problem.
Accommodation with full care
specially developed training concepts to correct the respective problem
possibly "thinking around the corner" in deadlocked and seemingly hopeless situations
conscientious bringing together of man and horse for consolidation and long-term problem solving
Initial estimate: 850 €
for 4 weeks (incl.VAT)
Preparation for events
A great deal of sensitivity is required here to make each individual horse shine in its individual chocolate side.
Accommodation with full care
specifically designed work plans for the optimal shaping of the horse
specially tailored feeding
expert hairdressing to emphasize strengths and conceal weaknesses
Initial estimate: 670 €
for 4 weeks (incl.VAT)
Promotion and tournament presentation
Regardless of whether fresh young horse or an experienced riding or driving horse, we are happy to take on the riding preparation and further training of your horse.
Accommodation with full care
Setting a realistic educational goal
seamless knotting to the current training status taking into account consistent basic work
meaningfully developed training plans for further promotion
optional tournament presentation with complete organization on our part (additional costs such as entry fees, transport costs etc. are borne by the owner)
Initial estimate: 850 €
for 4 weeks (incl.VAT)
Performance tests
The preparation for performance tests is a complete package. We don't just take care of the professional training and preparation of your horse. We also take care of registration, washing the day before, transport to the venue and presentation on the day of the exam. In short, you don't have to worry about anything.
Accommodation with full care
targeted preparation for the respective requirements
individual training plans
Managment of the entire organization
Initial estimate: on demand
Inquire now without obligation: