Brainpoldhof
Training and horse-breeding at the highest level

Brainpoldhof
Training and horse-breeding at the highest level
Your all-round solution for your horse!
The Brainpoldhof is located at the foot of the Wendelstein, in Bad Feilnbach, the "Meran" of Bavaria, surrounded by the most beautiful nature. Built in 2014 as a project of the heart of the Karosser family and established with one goal in mind: to create an oasis for the animals that the farm houses. A horse guest house in paradise!
In addition, we are your experts for horse training and keeping, give riding and driving courses and offer an exquisite breeding program. We look forward to working with you!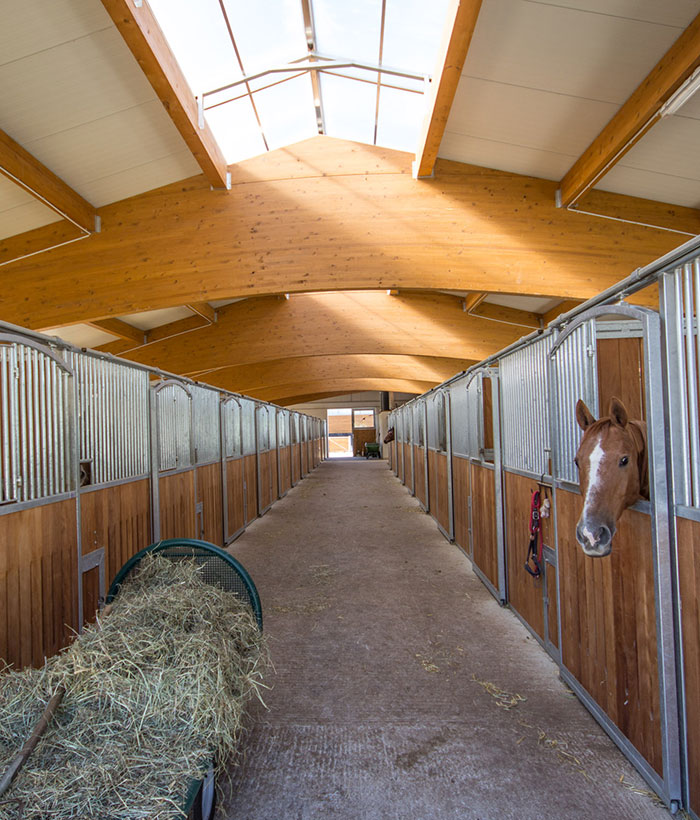 A guesthouse for horses
In our stable we have space for 34 horses. And your beloved four-legged friend probably cannot live more comfortable and better than here at the foot of the Wendelstein!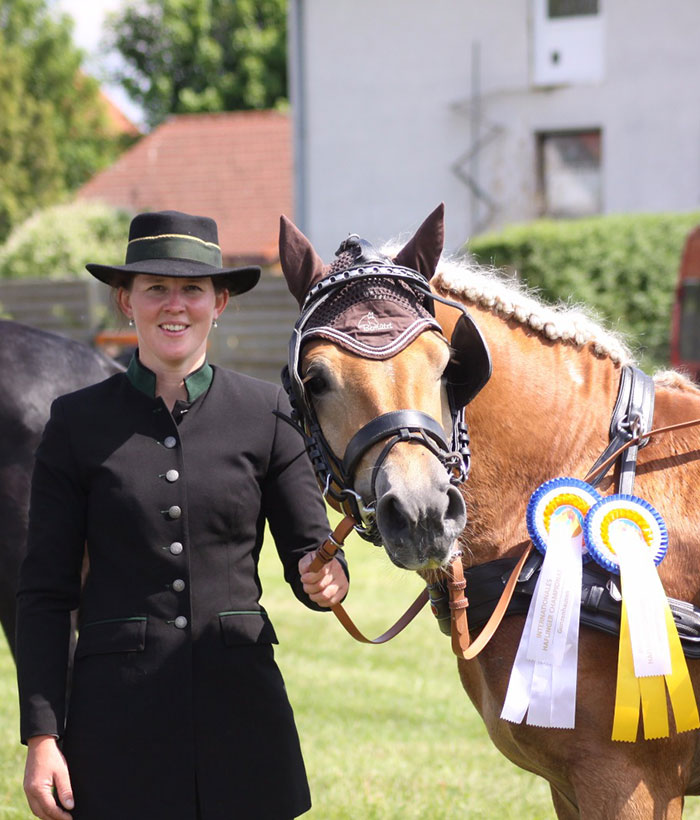 Horse training
Regardless of whether it is training young horses, correcting problem horses or preparing for performance tests: with us your horse is in good hands!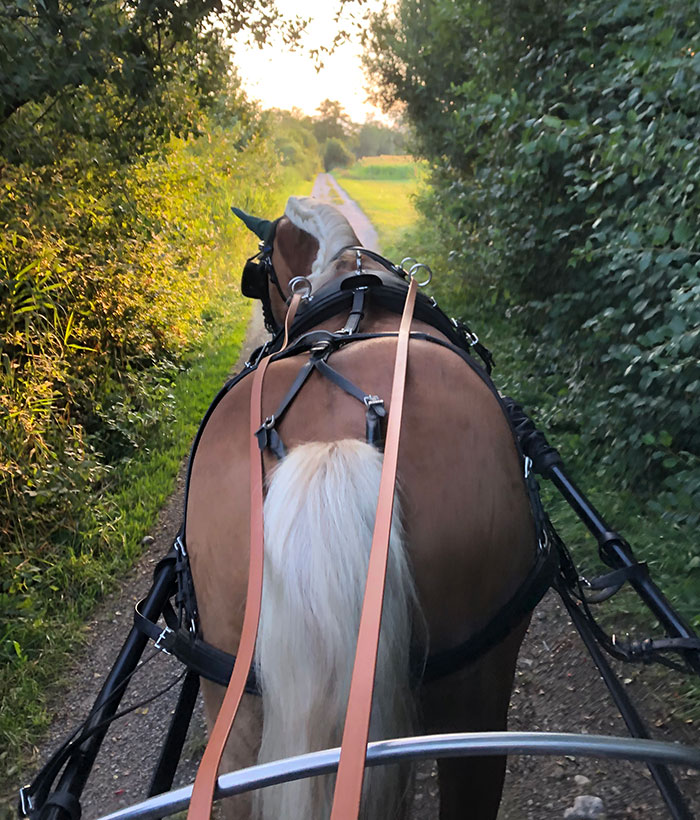 Training for you
Pferdeführerschein, Reitabzeichen or Kutschführerschein (driving license), special courses such as working equitation and horse coaching: we offer something for everyone!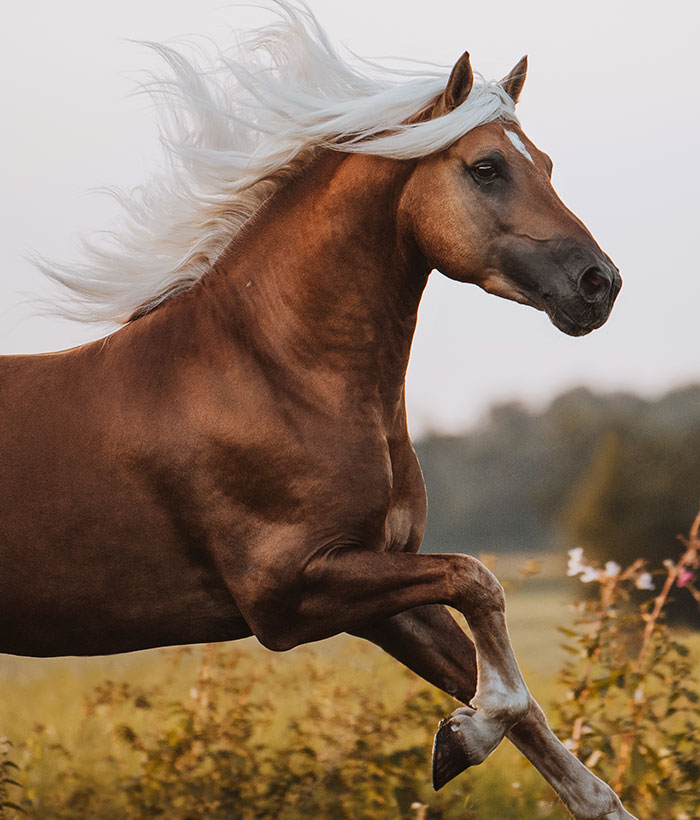 Horse-breeding
For everyone looking for exclusive offspring: Our Haflinger stallions have received numerous awards and are special in every respect!
Haflinger stallions
on highest level!
Impressions from the Brainpoldhof
What our customers say about us:
Mein Haflinger stand jetzt 4 Wochen in Beritt dort und ich bin mehr als nur begeistert. Mein Pferd läuft endlich zufrieden und locker. Ich kann Maike mit besten Gewissen empfehlen ihre liebevolle Art mit den Tieren umzugehen ist vorbildlich. Auch der Hof ist sehr sauber und das ganze Team ist immer sehr freundlich. Auf all meine Wünsche wurde immer eingegangen. Auch das Preis-Leistungsverhältnis ist super. Von mir mir bekommt der Hof 5 Sterne. Vielen Dank an das ganze Team und mein Pony kommt bestimmt wieder.
Hallöchen an alle die eine gute und professionelle Ausbildung ihrer geliebten Vierbeiner vor haben,ich kann den Betrieb Karosser und das ganze Team Drumherum nur empfehlen.
Alle haben das Pferdeherz und Verstand am rechten Fleck, beschönigen nichts und reden auch Klartext.
Und sollte mal ein Wehwehchen am geliebten Vierbeiner sein ,wird dieser liebevoll und großer Sorgfalt und Sachverstand auskuriert.
Vielen Dank an euch für die tolle Organisation des Kurses. Tolle Anlage, tolle Schüler, tolles Ambiente und Mittagessen.
Ich komme sehr gerne wieder zu Euch!
Danke für die herzliche Betreuung! Den super Unterricht und Beritt. Die Geduld und Einfühlungsvermögen für Pferd, Reiter und Fahrneulingen.
Chapeau! – an das Team vom Brainpoldhof!
Mein blonder Jungspund geniest derzeit seine Grundausbildung auf diesem sensationellen Hof.
Man wir immer mit einem freundlichen Lächeln begrüßt!
Selten habe ich so viel Einfühlungsvermögen, Kompetenz, Professionalität in jeder Hinsicht und Fairness bei der Arbeit mit Pferden erlebt.
Ich empfehle dieses Team sehr, sehr gerne weiter!
Als Hufbearbeiter und auch Besucher fühlt man sich bei euch stehts Willkommen. Auch sind super gute Bedingungen vorhanden um seine Arbeit verrichten zu können.
Hier ist dein Pferd in besten und liebevollen Profihänden !